It's All Relative
Science and art merge in this collaborative series between photographer Alison Domzalski and the scientists at the UP-NSRI-DAL, including visiting forensic molecular biologist and Fulbright Scholar, Sheila Estacio Dennis.
The DNA Analysis Laboratory, Natural Sciences Research Institute, University of the Philippines (UP-NSRI-DAL) and the Forensics and Ethnicity Program of the Philippine Genome Center has spearheaded population genetics works in the Philippines to study the genetic diversity of Filipinos and applications for forensic science.
It's All Relative is a realization that people are interconnected-socially, culturally, and historically. Genetics show we are the same as people but diverse as individuals. This special series features portraits of the UP-NSRI-DAL scientists superimposed with their DNA sequences obtained via next generation sequencing. This series was completed in April 2015 and recently exhibited at the Vargas Museum on the campus of UP Diliman.
Maria Corazon Abogado De Ungria, Head of the DNA Analysis Laboratory
Sheila Estacio Dennis
Nelvie Fatima Jane Aliswag Soliven
Paul Ryan Littaua Sales
Dame Loveliness Tabarrejo Apaga
Jazelyn Miranda Salvador
Alpha Rae Matillano Espigar
Gayvelline Cortez Calacal
Minerva Delos Santos Sagum
Angelica Rose Pecaoco Sagum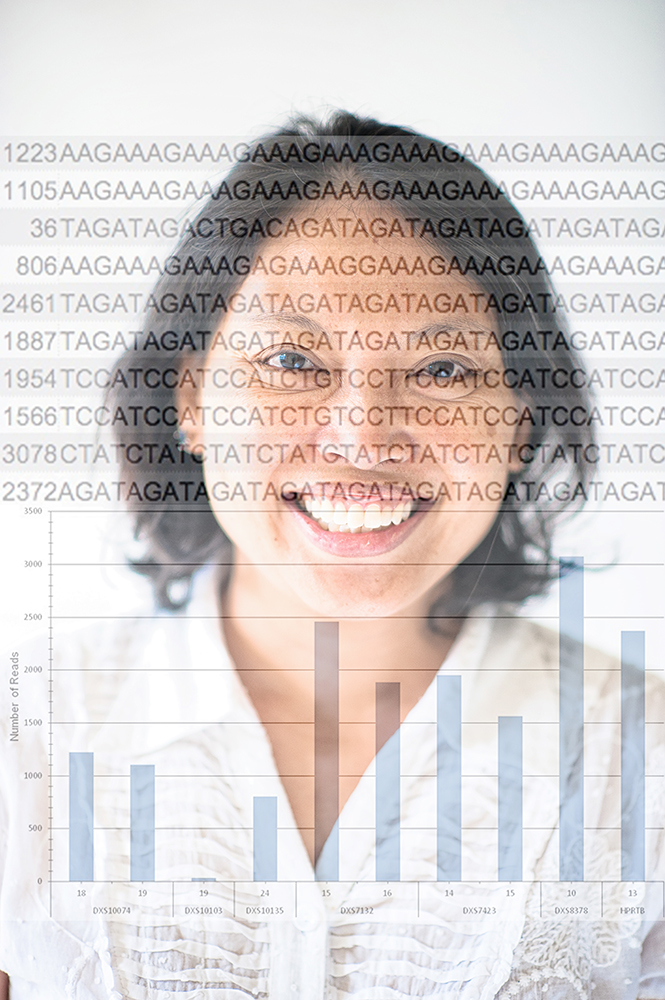 Miriam Ruth Marzan Dalet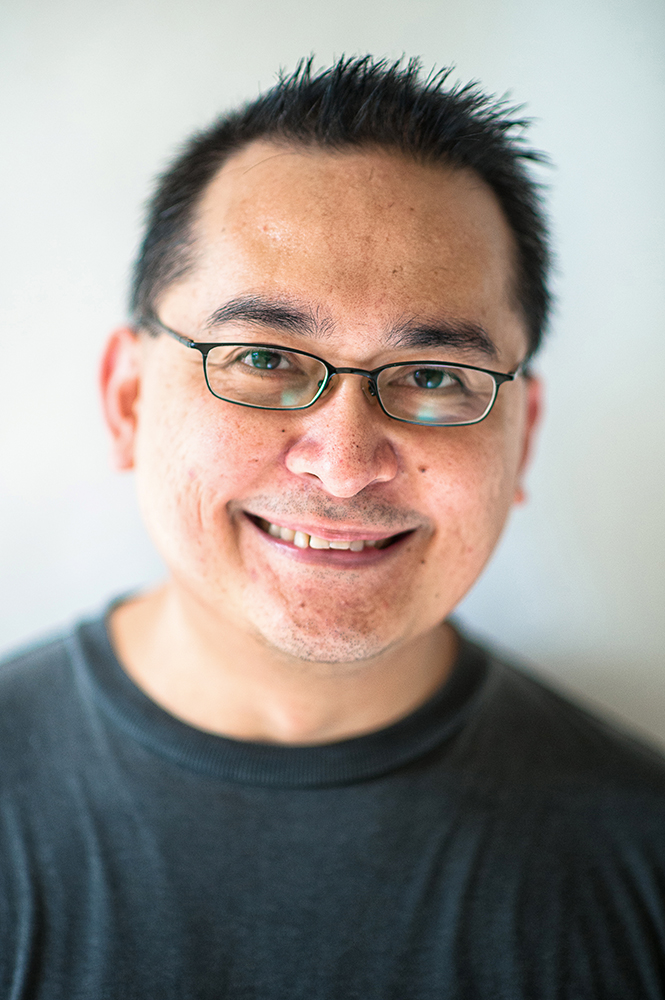 Frederick Cortez Delfin